Dmitry A. Kiryanov, PhD in Engineering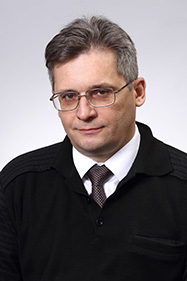 Position:
Head of Department of Systems and Processes Mathematical Modeling
Research Interests:
Simulation modeling, systems analysis. Mathematical modeling of stochastic processes. Demographic and health analysis.
Research Grants:
Investigating the Mechanisms of Socio-Economic Risk Factors' Impact on Health of Industrial Employees (Russian Foundation for Basic Research 10-06-00328/01.01.2010-31.12.2010/ Investigator).
You are here