Professor Olga Yu. Ustinova, PhD, DSc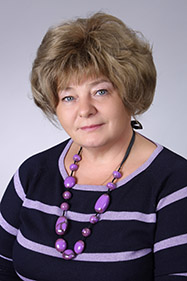 Position:
Deputy Director for Healthcare Services
Titles:
Physician of Advanced Qualification, Member of the Academic Council of Biology Department at Perm State University
Research Interests:
Clinical diagnostics and prevention of diseases caused by risk factors. Scientific substantiation of guidelines, medical and economic standards, diagnostics and prevention protocols.
Research Grants:
«Investigating the Mechanisms of Socio-Economic Risk Factors' Impact on Health of Industrial Employees (Russian Foundation for Basic Research 10-06-00328/01.01.2010-31.12.2010/ Investigator)
You are here