Professor Pavel Z. Shur, PhD, DSc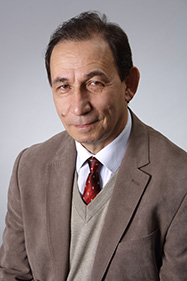 Position:
Secretary of the Academic Council
Research Interests:
Health risk assessment. Non-infectious disease epidemiology. Health risk management.
Qualification:
Member of RAMS Committee on Risk Assessment
Member of Public Health Ministry Expert Council in the System of Risk Assessment Institutions Accreditation
Member of the Working Group of RF Ministry of Public Health on Social and Hygiene Monitoring
Member of the Regional Group for the Development of Permissible Complex Environmental Impacts
Research Grants:
Investigating the Mechanisms of Socio-Economic Risk Factors' Impact on Health of Industrial Employees (Russian Foundation for Basic Research 10-06-00328/01.01.2010-31.12.2010/ Investigator).
Professional Organization Membership:
Member, International Society for Environmental Epidemiology (ISEE).
You are here