Professor Irina V. May, PhD, DSc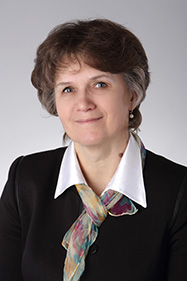 Position:
Deputy Director for Research
Titles:
Corresponding Member of the Russian Academy of Natural Sciences
Research Interests:
Space-time methods for sanitary and hygienic analysis. Sanitary and epidemiological investigations and assessments. Social and hygienic monitoring. GIS.
Qualification:
TACIS expert
SEP expert
Auditor of Environmental Certification System
Member of the Regional Group for the Development of Permissible Complex Environmental Impacts
Publications:
Author of the section "Ecology" in the UN Human Development Report ( Perm Krai).
Professional Organization Membership:
Member, International Society of Exposure Science (ISES)
Member, International Society for Environmental Epidemiology (ISEE)
You are here